Air Bending Force Chart Background
The air bending force chart records the standard lower die V width and required bending force corresponding to the bending of different sheet metals, and has already become ageneral specification in the industry.
However, there was no such specification at the earliest time.Each press brakemanufacturer decided to use the V-width based on their own experience.
At that time, Amada collected and summarized the experience data of customers from allwalks of life around the world, and finally made the following most authoritative bendingforce chart for bending process.
Air Bending Force Chart-Mild Steel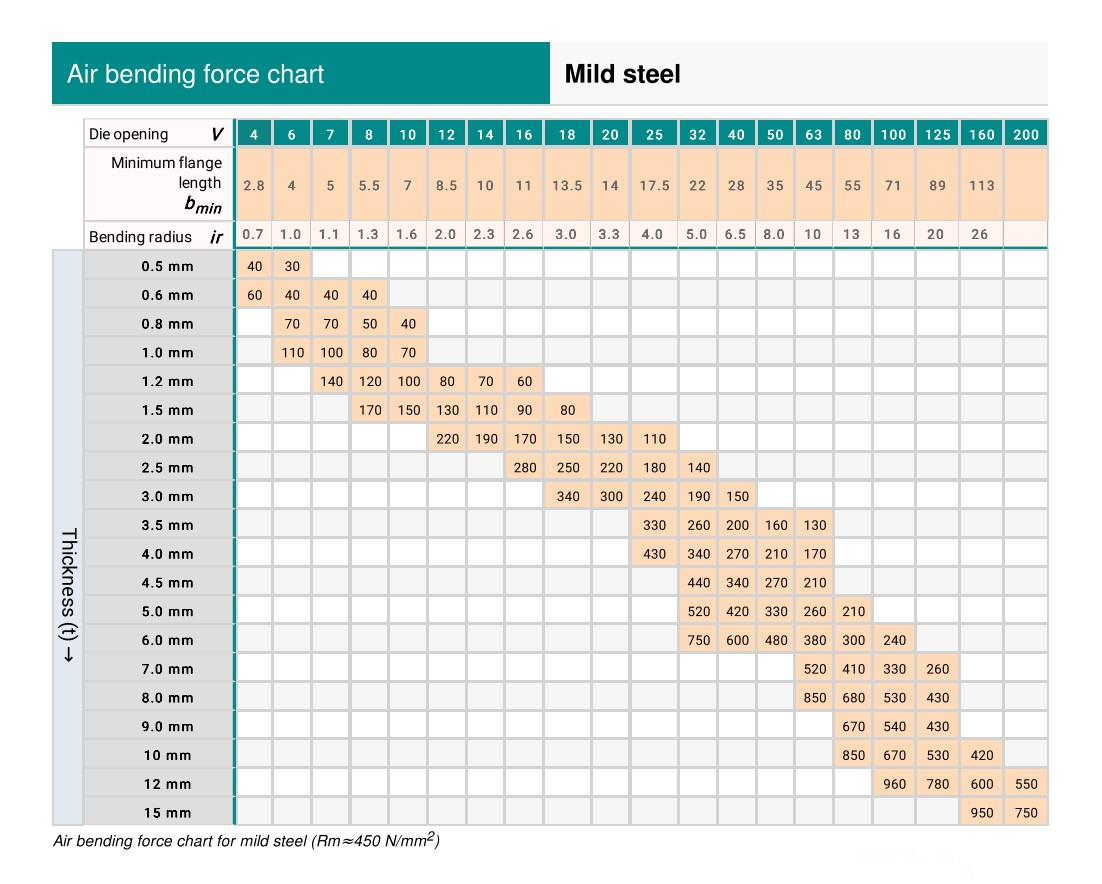 Air Bending Force Chart-Stainless Steel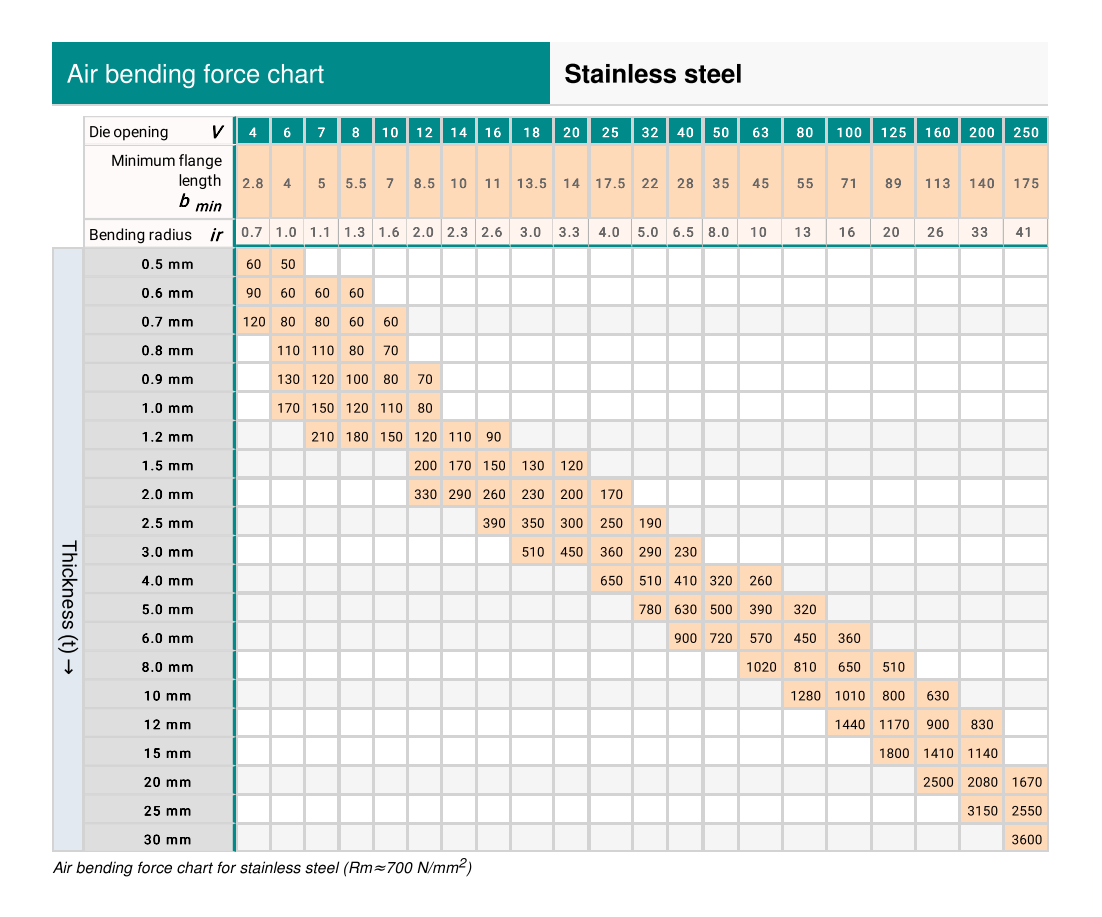 You can also use our press brake tonnage calculator to calculate the required bendingforce for your sheet metal products.